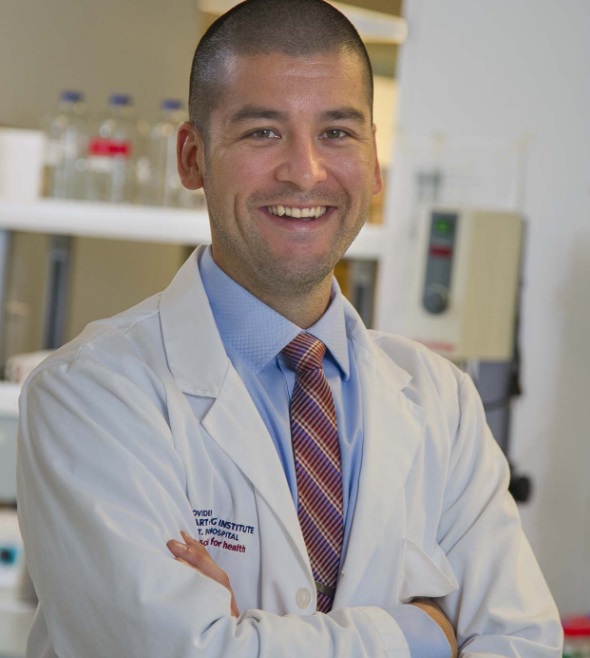 What's the focus of your research?
I study the relationship between the air we breathe and how this may impact airway diseases including asthma, chronic obstructive pulmonary disease, and cystic fibrosis.
Every day, we breathe more than 10,000 litres of air into our lungs just to survive. A variety of substances in the air can irritate the airways leading to coughing, wheezing, mucus production, and if bad enough, hospitalization. Unfortunately, for both healthy individuals and those suffering from airway diseases, it is difficult to control the air we breathe and we do not completely understand how poor air quality influences our health.
My interest is in how the cells lining the lung, called airway epithelial cells, contribute to immune responses in the lungs that can protect us while we breathe.  Specifically, I am interested in how airway epithelial cells respond to air pollution, allergens, viruses and bacteria, and how these inhaled substances could lead to the development of lung diseases or "attacks".
One project I'm currently working on relates to tiny "doors" in airway epithelial cells, which open to release molecules that protect our lungs against the harmful things in the air we breathe. Unfortunately, these "doors" can sometimes get stuck open or closed leading to unwanted immune responses that may be relevant in lung diseases and "attacks". We have demonstrated that one specific "door" is linked to the development of allergies and asthma.
How do you hope to improve patient lives?
I hope my recent research will shed light on the link between the air we breathe, immune responses to harmful substances, and lung diseases to help propel a new frontier of drug treatments that can make the "doors" in airway epithelial cells work properly. We currently are pursuing drug development by collaborating with the Centre for Drug Research and Development on the UBC Campus.
I also hope by better understanding how the lungs respond to a variety of inhaled substances we can inform patients and the population what precautions they can take to protect themselves and their health.
Ultimately, I hope my research will help improve the quality of life for all populations in society, specifically those that may suffer from lung diseases – be it through the development of new drugs and, or new public policy.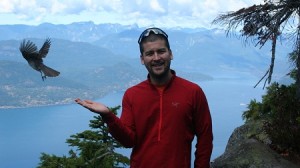 Dr. Jeremy Hirota
Dr. Jeremy Hirota, PhD, is an Assistant Professor of Medicine, Division of Respiratory Medicine, at UBC and Canadian Institutes of Health Research New Investigator (2015-2020).  Dr. Hirota is Co-Director of the Chan-Yeung Centre for Occupational and Environmental Respiratory Disease, an academic program located at Vancouver General Hospital. He is also a past Canadian Institutes of Health Research Canadian Banting Postdoctoral fellow and UBC Killam Postdoctoral Research Prize winner. Dr. Hirota is a BC Lung Association research grant recipient in 2012 and 2014.