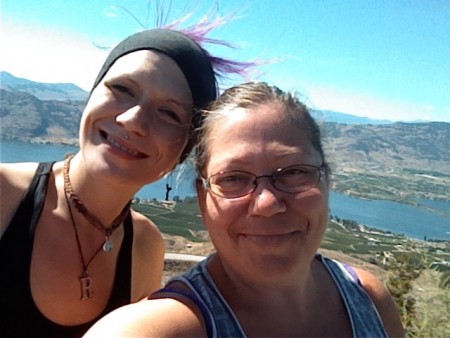 In August 2016, Stephaine celebrated two years as a non-smoker. She had been addicted to cigarettes for 34 years and hated it, but felt completely helpless to quit. Nothing seemed to help her succeed, including medications, meditation, and changing her routine – until she found a reason that motivated her more than ever before.
When Stephaine's daughter's spouse passed away, the impact was significant. The couple had been planning to hike the Pacific Crest Trail together, and, as part of her healing process, her daughter asked Stephaine to join instead. With the knowledge that she wouldn't be able to complete the challenging hike as a smoker, Stephaine promised to do anything in her power to stand by her daughter's side.
Using Champix to manage her withdrawal and QuitNow as her support system, Stephaine had her last cigarette one week before her quit date and never looked back. Although there have been stressful times since, she now uses adrenaline to find the release that smoking once provided.
"I walk 10km a day to work and back, hike on the weekends, and recently completed my first 5km "fun run" with my daughter," she says. " I love my smoke-free life. It was a long, hard process, but having so much support really forced me to pick up a better lifestyle with walking and hiking."
As a result of quitting smoking, Stephaine is training to accompany her daughter on the PCT and create a long-lasting memory for both of them.
Do you have a story to share about how you quit? Send it to quitnow@bc.lung.ca.
If you or someone you care about needs support to quit smoking, we're always here to help. VisitQuitNow.ca to learn more about the ways in which we can help.