t QuitNow, we offer free one-on-one quit coaching, personalized quit planning, daily motivation and community support to help British Columbians quit smoking. To spread the word about our services, we rely in no small part on our team of regional health promoters – including Andrea.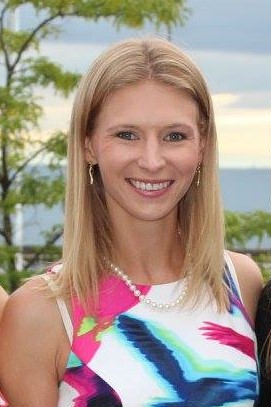 A passion for public health and disease prevention
Andrea has a Master's Degree in Cardiovascular and Respiratory Sciences and is passionate about Epidemiology (the study and analysis of the patterns, causes, and effects of health and disease conditions). She found studying the factors that contribute to overall health interesting – and of course, quitting smoking is the single most powerful preventative measure anyone can take.
"Canadian health care providers offer excellent acute care, but sometimes lack the time to have in-depth conversations that really help patients understand the why behind quitting smoking," says Andrea. "Taking the time to explain the medical facts helps people understand the importance and increases their chance of successfully quitting."
Andrea's favourite thing about being a health promoter?
Meeting healthcare professionals, seeing their workplaces, and working together to help their patients quit smoking. "I show them how efficient our referral process is and how taking only a few minutes of their time to refer can result in a specialized counselor and undivided attention for their patients," she says.
Andrea's QuitTip: The best chance for success is to reflect on your day-to-day life and make a game plan. I can be someone's sounding board to bounce ideas off of, but only the individual really knows which ideas will work for them.  
Do you have a story to share about how you quit? Send it to quitnow@bc.lung.ca.
If you or someone you care about needs support to quit smoking, we're always here to help. Visit QuitNow.ca to learn more about the ways in which we can help.