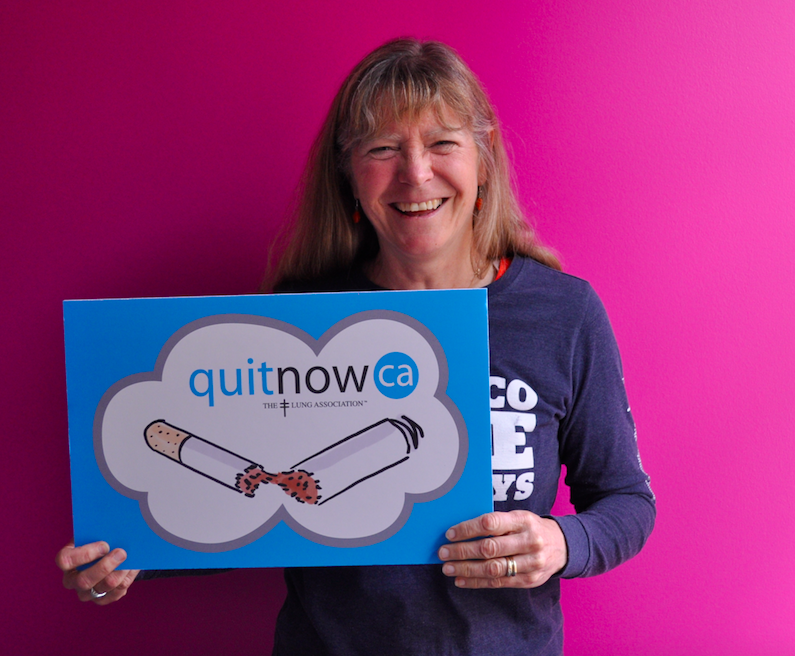 At QuitNow, we offer free one-on-one quit coaching, personalized quit planning, daily motivation, and community support to help British Columbians quit smoking. To spread the word about our services, we rely on our team of regional health promoters – including Louise.
A passion for healthy living
A committed public health champion, Louise works in the Interior Health region. Her career began in public health nutrition, and soon after grew to include work in a range of health promotion areas. 
Prior to joining QuitNow eight years ago, Louise worked as a Tobacco Reduction Coordinator for Interior Health.  She also worked as a Healthy Schools Coordinator with a focus on promoting healthy living to students and staff.
Louise's favourite thing about being a health promoter?
Louise finds it easy to relate to people from all walks of life. She says there's nothing better than knowing you've made a positive and memorable impact on someone.
"During a lunch and learn session in Vernon, I was performing carbon monoxide testing for a woman who blew higher than her friend that had quit smoking four months earlier," says Louise. "She quit soon after and sent me emails in the three years following, simply to thank me for initiating her quit attempt."
Louise's Quit Tip?
Ensure you're mentally prepared to quit before making your first attempt. Once you are, use all the supports that are available and celebrate the small successes.
Do you have a story to share about how you quit? Send it to quitnow@bc.lung.ca.
If you or someone you care about needs support to quit smoking, we're always here to help. Visit QuitNow.ca to learn more about the ways in which we can help.