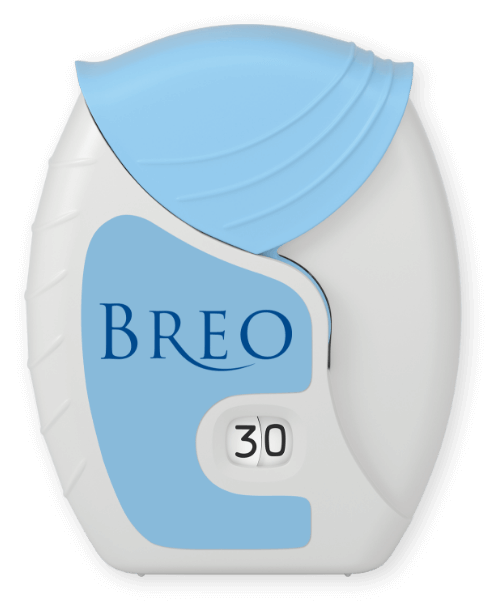 HOW TO USE YOUR ELLIPTA INHALER
Using your Ellipta inhaler
This information is meant to help you use your Ellipta inhaler. If you require more information about the medication itself, please speak to your healthcare provider or pharmacist.
On first use, open the foil tray and remove the inhaler. Discard the packaging and tray.
On the inhaler, write the date the package was opened as well as the discard date 6 weeks from opening.
Slide open the cover. You should hear a click.
Breathe out fully, away from the mouthpiece.
Seal your lips around the mouthpiece and take in a long, steady, deep breath, ensuring you do not block the vent with your fingers.
Remove the inhaler from your mouth and hold your breath for 5 to 10 seconds.
Breathe out.
Close the cover.
Rinse your mouth.
VIDEO: Using your Ellipta inhaler