 A year in Canada can be hard on your lungs.
As protectors of Canadian lungs, we want to bring attention to one of the most hidden causes of lung disease and death: air pollution.
A country as beautiful as Canada doesn't always mean beautiful air and lungs. That's why we developed the Lungs in the Air – a travelling aerial art installation that literally shows Canadians how the health of our lungs is up in the air. More than 15,000 Canadians die each year as a result of poor air quality, which is far too many lives lost. It's time for Canadians to be aware of the air they breathe and learn how to protect their lungs. Join us in our mission to make Canada a better place to breathe in for all.
Learn more about the air you're breathing with our dynamic AQHI tool to help protect your lungs:
LungsInTheAir.ca
The Lungs in the Air aerial installation will make three stops during its nationwide journey. Below you can find where and when you can see the #LungsInTheAir in person.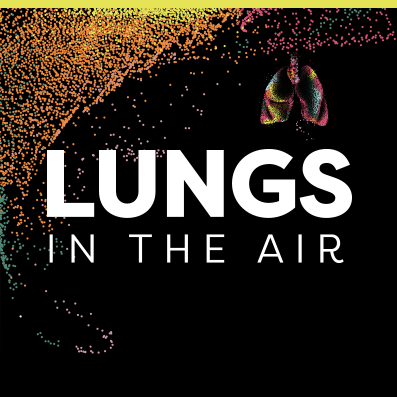 Locations
The Lungs in the Air art installation and awareness campaign will launch in Calgary on World Lung Day before it travels to Toronto and finishes its journey in Halifax. Each event will be free to the public, so come on down and see the Lungs in the Air for yourself. Please follow local health guidelines for gatherings and stay safe. If you cannot attend in person, join us on social media!